Blackstone Labs Dust V2
The Ultimate Pre-Workout!
May assist:
strength
power
energy
endurance
pumps
Directions
As a dietary supplement: Mix 1 scoop in 8-10 oz. of water, 30 minutes prior to workout on training days and first thing in the morning on non training days.
Due to extreme potency, new users may wish to assess tolerance by consuming 1/2 scoop instead.
Ingredients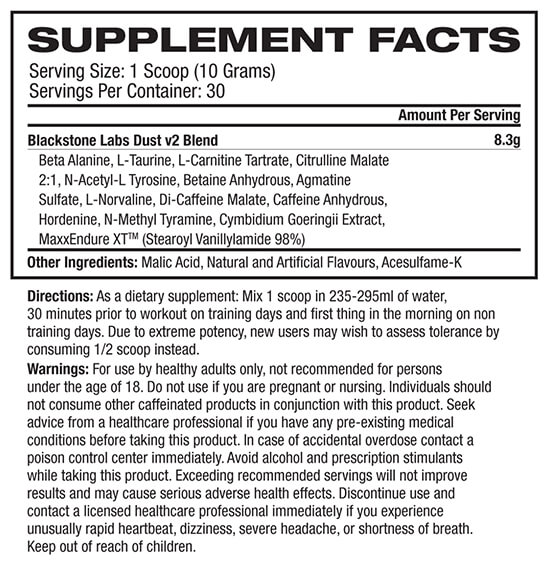 Warnings and Contraindications
Always read the label & use only as directed.